Did you know that the Sime Darby Convention Centre has restaurants in it and not just your typical Convention Centres? Well, I didn't know until just a week back when I was invited to dine at their Halia Restaurant. One of the two restaurants in there.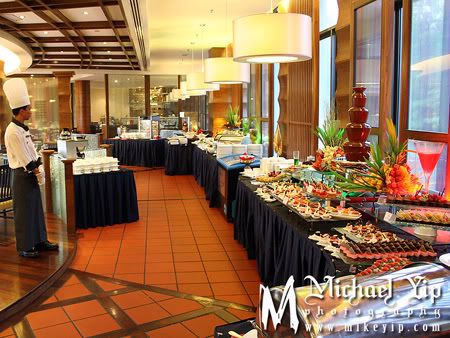 Now, heading there at 6.30pm, I was definitely quite early for dinner and judging by the aroma that encompasses the place, the food is ready to be devoured. Well, I'm definitely well prepared to eat at that time!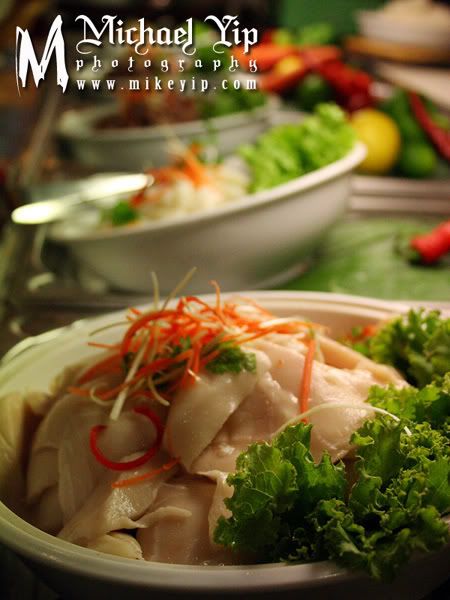 I was told that what I'll be having that day is Buffet but then, how much can you talk about buffet? In a way, most buffet lines are similar. So I asked Izreen, the Marketing Executive of Sime Darby on what should I look out for apart from the buffet line and she pointed out the Mongolian BBQ line to me.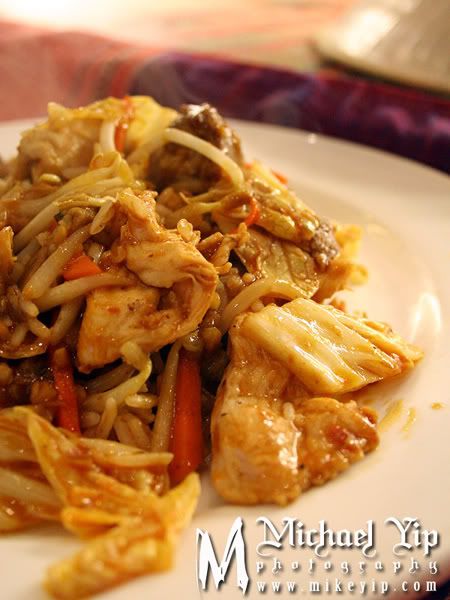 And so here I am, picking out various meat and vegetables for the chef to cook and make into my very own authentic Mongolian BBQ dish. Unlike other hotels that made this similar dish, here, the Mongolian bbq was served with rice that's cooked with the meat. According to the chef, this is how a proper Mongolian bbq dish is prepared. The aroma of the dish was simply fantastic and taking a spoonful, I can definitely say that anyone who visited the place would go for several helpings of this dish. It's simply wonderful.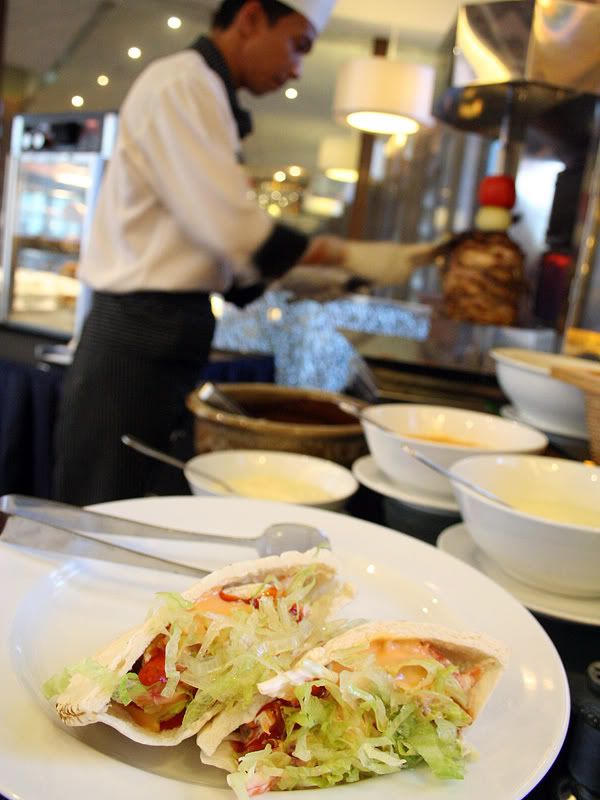 The other food that caught my eyes there was the Chicken Shamarwa or better known as Chicken Kebab. The Chicken Kebab or Shamarwa is freshly prepared according to the order of the patrons, some even go to the extra length of asking the chef to slice off just the meat without the fillings that goes along with a typical kebab. This was done without hesitation by the chef and according to him, this is quite a normal thing that happened, especially among their Chinese customers that so loved their meat.
[satay.jpg]
The other highlight of this restaurant is the way they serve their Brazilian Churrascaria, various cuts of meat and fish items for you to select are freshly grilled and is served by the waiters, I did ask why isn't it served by a Passador and I was told that, as Sime Darby isn't your typical walk in place like most restaurants, they had to keep their staff count down and in order to provide a streamlined service without affecting the overhead cost, they had to resort to just having the waiters served the meat.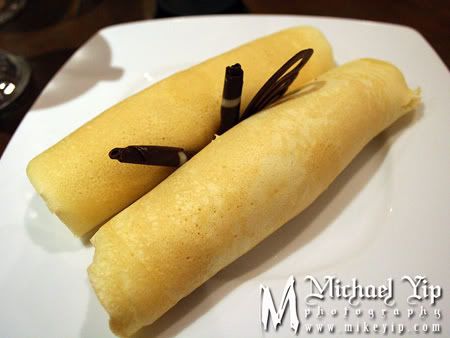 Before we ended the night, we were served with Durian Pancake, or rather, I was served with it as my date didn't like the durian taste (WHAT? Aren't you Malaysian?). The first bite was good, the 2nd bite fantastic and the 3rd bite was heavenly, the 4th bite? Let's just say I left Sime Darby a very very happy man. Last note, the price for the buffet is very affordable. It's only RM38 per person and you can eat to your heart's content. More photos here.
Halia Restaurant
1st Floor,
Sime Darby Convention Centre
No. 1A, Jalan Bukit Kiara 1, KL
Tel: 03 2089-3688
Opening hours: 10am – 10pm
Ratings:
Food – 4
Service – 5
Cleaniness/Ambience – 4
Value for Money – 4


Comments
comments