5.30pm, that's the time I arrived at the Shah Alam Stadium, all nicely geared up with what I need to shoot some photos at the venue. I know for sure is I got alot of stares from the entrance all the way to where I get my seat. If you've no idea why, just have a good look at my jersey!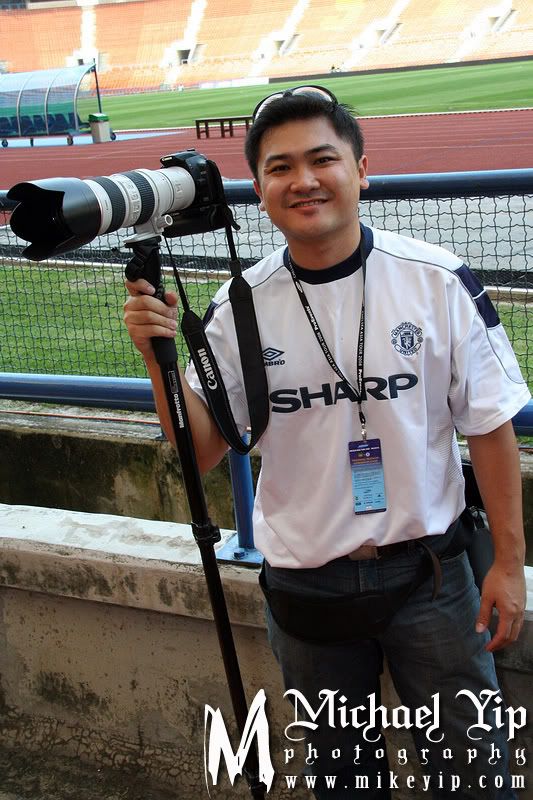 Anyway, I'm planning to wear like that again for the match day. Of course, not this same jersey but Man Utd's home jersey, the red one. I was told by IcyQueenGoddess that she'd be going in her red Liver (chokes.. I couldn't complete the sentence) jersey as well. So i wonder whether we'll live through the night or not.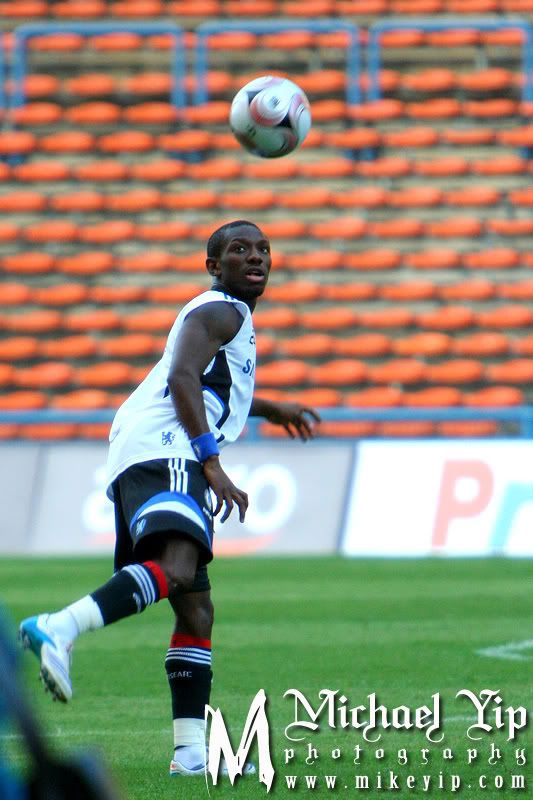 Anyway, despite it being a training session and not the actual game, alot of Chelski's supporter was there to cheer the team on, loud cheers goes out whenever one of the players made a try or slammed the ball. It was crazy!  As for me, I was just trying to get the best shots I could out of my camera, playing around with settings so that I would know what to use come Game Day.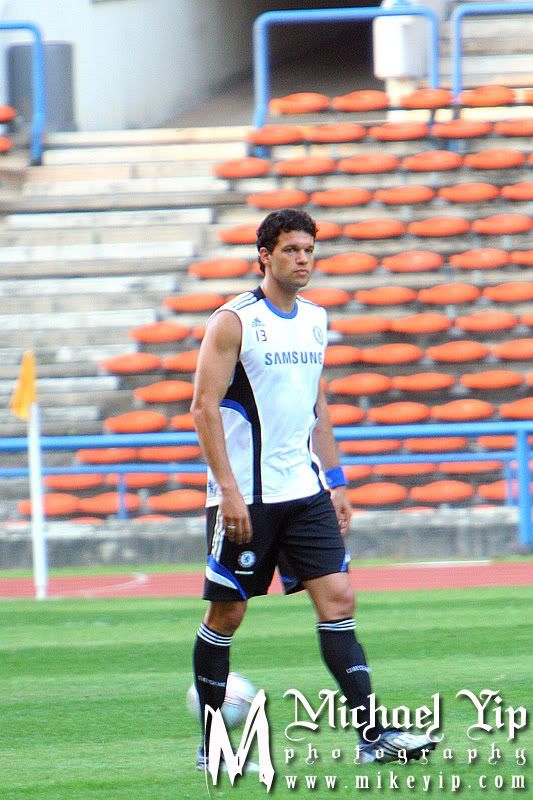 The training ended at 8pm and the crowd starts to dispurse about 8.30pm when they saw the last of the players made their way back into the tunnel. I left the venue about that time as well. It's time to go home, have a good rest and charge my camera's batteries for the match day! If you're going, then I'll see you there. I'll be at Quadrant A by the north part of the stadium.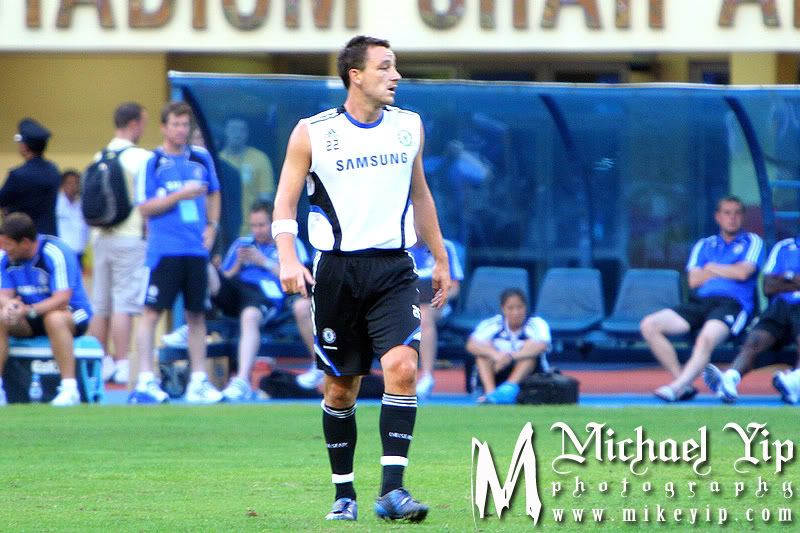 Do come and say hi to me if you could recognize me (it's easy, I think I'll be the only guy in there that's in a Man Utd Long sleeve jersey carrying a camera on a monopod). I tend to zone out when I'm shooting so even if a person I know stands in front of me, I would not be able to recognize until I am shaken out of 'The Zone'.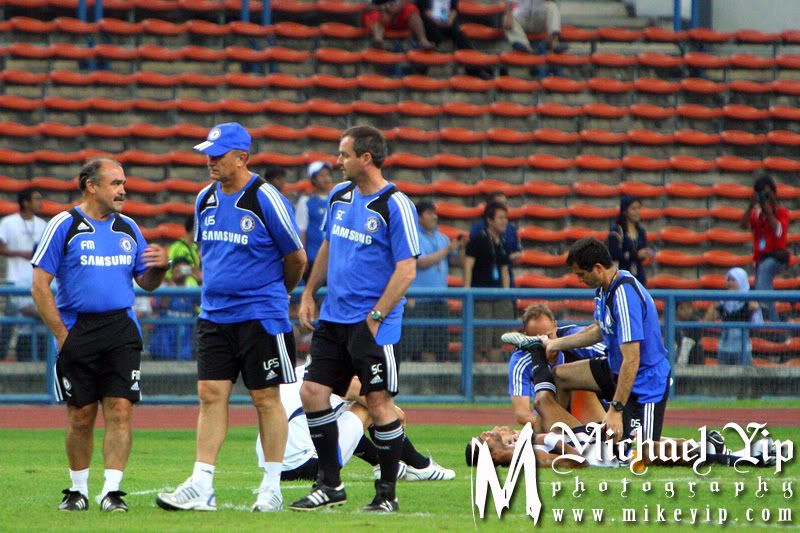 For more photos, you can view here.
Comments
comments